As you know Classic Land Rover Defenders have been increasing in value by 18-23% a year for the last 11 years in a row...
but in the last 12 months they have seen a 37% Increase!
We have received a significant influx of investors purchasing Bespoke Defenders as a way to diversify their investments, earn additional income and even enjoy driving them regularly. These individuals are simply moving money out of the stock market, real estate, gold and other traditional investments and are instead investing in Classic Defenders. HAGI (Historic Automobile Group International) tracks the collectors car market by tracking a number of indexes and reports. It shows the Collectible car market has significantly out-performed the S&P 500 continually for the last 10 years. The Top Index was up 33.78% for the year 2019, and more than 500% over the preceding 10 years, thanks to increasing global wealth chasing a limited number of collectible cars.
So now let's be blunt here...with all the stimulus packages and printing of money going on recently, what is that going to do for the value of the dollar and what will it do for the stock market? So you wanting a Classic Matching Number Land Rover Defender is not being frivolous, but appears to be a sound investment.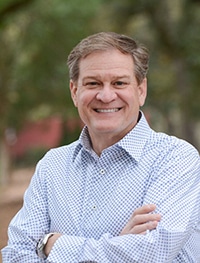 You Will Also Hear From A Classic Land Rover Defender Owner, That Will Share...
Why He Purchased a Classic Helderburg Defender and His Long Term Experience of Ownership.