I'm busily packing for Alaska and more on that in a future email since I want to share some Helderburg Defenders with you. Below you will see a glimpse of some Helderburgs that will be enroute to their new owners very soon. Which color do you like the best? Be sure to scroll to the very bottom since we have 4 D90s built and ready for immediate delivery.
We built this Helderburg D90 for Sean in NY in a custom dark blue metallic which symbolizes a sense of power, strength, and authority. It conveys a confident and sophisticated presence, while also embodying a touch of elegance and luxury. It carries a timeless appeal, representing a harmonious balance between adventure and refinement. Click Here to see past Helderburg builds and call me if you want to commission a Helderburg build 518-788-4724.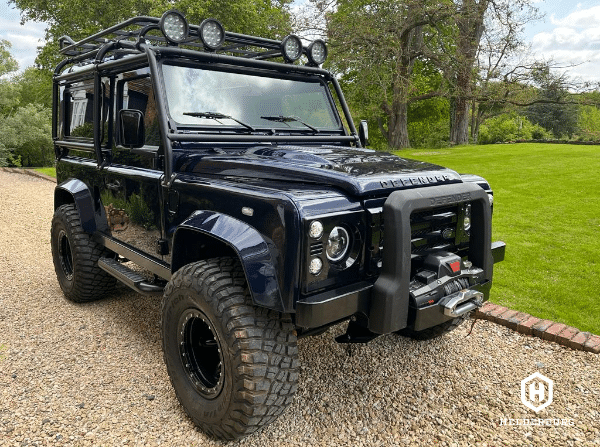 This Helderburg 90, built for Howard, also known as "Howie," in Tokyo, showcases an exquisite custom mix paint with an ice emerald blue hue. It exudes sophistication and elegance, blending modernity with timeless allure. This captivating color whispers of adventure, beckoning curious souls to uncover hidden gems and awaken their spirits.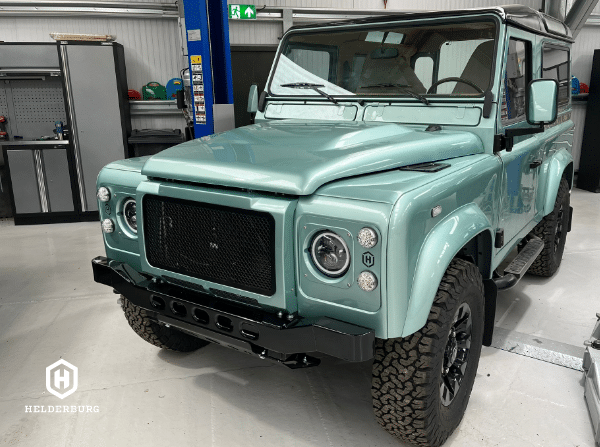 Available Defenders
Indulge in the irresistible allure of owning a Helderburg Defender, currently crafted and nestled amidst the picturesque beauty of Sharon Springs, NY. Fly into Albany, NY, and let the adventure begin. Explore the captivating landscapes of Upstate NY, from the majestic Adirondack to the enchanting Catskill Mountains. Traverse winding roads and rugged trails, guided by the rugged elegance and perfection of a Helderburg Defender.
Experience the freedom to roam, discover hidden gems, and embrace the spirit of exploration. Let the beauty of Upstate NY and the ownership of a Helderburg Defender ignite your wanderlust. Call me with your request to own one now 518-788-4724
BIG NEWS!
We currently have 1 D130 Defenders and 1 D110 currently in Restoration Progress and you can pick the color, interior, wheels, tires, bumper, etc and have it within 6-7 months! We are moving quickly on these Helderburg Builds since we need them for a show first of the year. So put your Deposit down, pick your colors and style and we will deliver it to you right after the first of this year! What will you choose a D130 like this or something else?
Have a Wonderful Week and if you have any questions call me 518-788-4724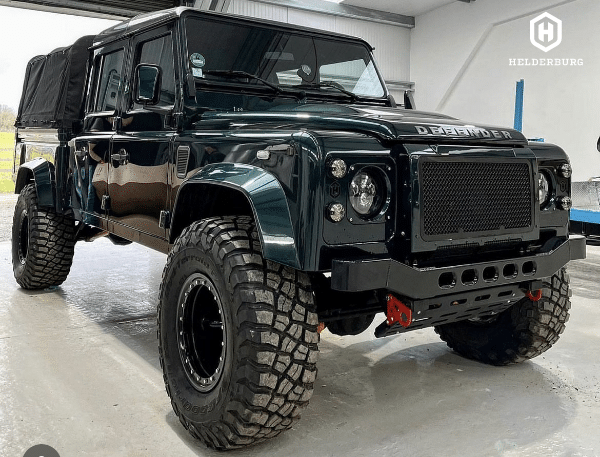 PS. I also have this Defender which is not pretty but it's rust free and mechanically great. It's served its purpose on my Horse Farm and has been replaced. Click Here for a $24,400 Defender.