Please don't take my brevity as rude but Spring is here and it's Easter Weekend so I'm running behind just a bit. I've been outside a lot enjoying the Sun and wanted to send you an update of some Defenders we have available right now located in Sharon Springs, NY. You can call me and we can do a Facetime video call and David can deliver them to your home this upcoming week.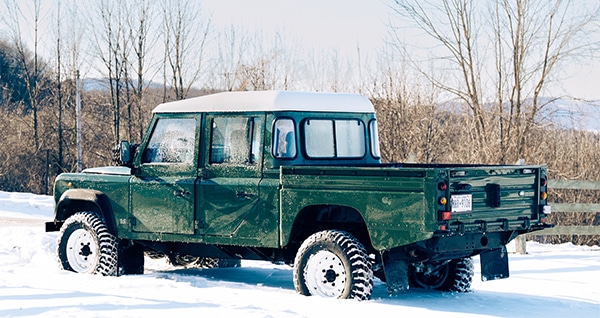 1. D130 that is Unrestored and very nice for $86,800 you can read about it by clicking here. This Very Rare D130 will only increase in value and it's estimated to be worth $110-115,000 within 12 months without doing anything to it. I would highly suggest keeping it as is and just enjoying it. Then in a year or two sell it for a profit and buy the next one.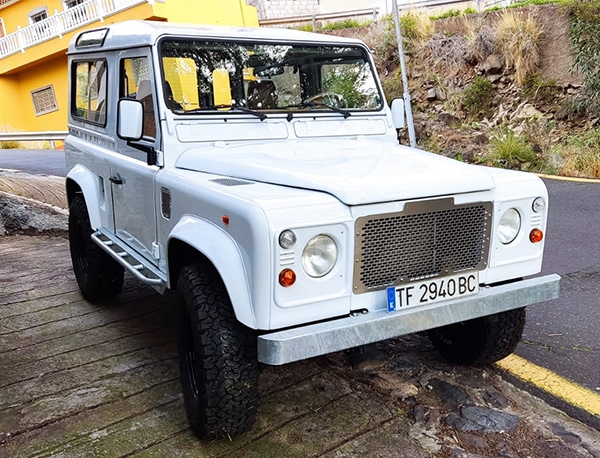 2. 1995 D90 Hardtop that has received a refresh. This is the ideal Defender for someone that wants simple and completely rust free. I saw the pictures and can share them with you where this Defender was disassembled and built back. It has all new paint and again no rust. It looks fresh and has a new leather interior. This D90 was traded in to us and again was all refreshed earlier this year. You can have it in your driveway this week for $118,400. It also has several records from the original owner.  Click here to see it.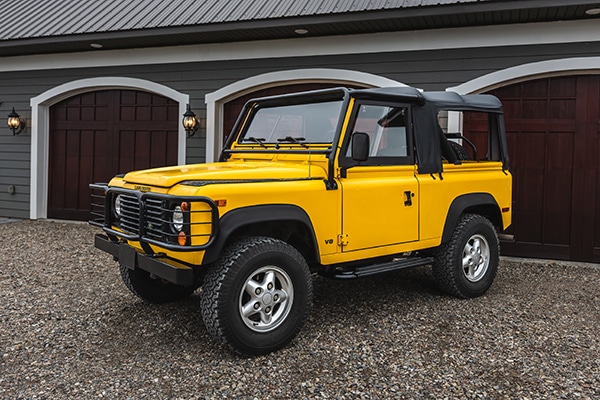 3. This is a rare find…a rust free original 1995 D90 Soft Top North American Specification. It has a V8 gasoline engine with 5 Speed manual transmission. The top is in great condition and the NADA Value is $88,100 in average condition to $151,200 for High Retail. This one is above average due to the condition and it only has only 55,114 miles and is priced at $102,400. I have receipts from the previous owner totaling $6,411 that included new brakes, hoses, tires, powder coating of the bumpers, plugs, filters, new fuel tank and much more. It needs nothing and again it's a North American Specification which is sought after, rare and very limited…especially in this condition! See it by clicking here.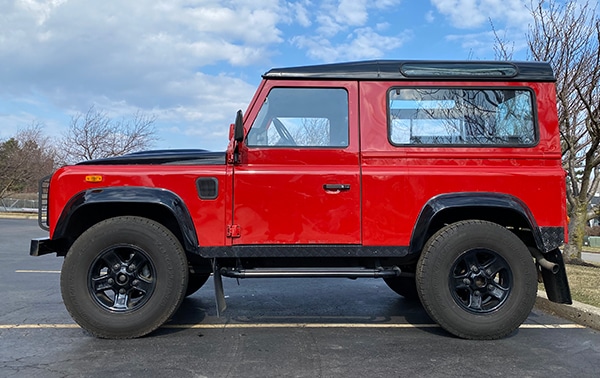 4. This one is one of my favorites! A 1991 D90 with a Turbo Diesel TDi with a 5 Speed manual and has a lot of new parts. It's been maintained…and it's Red! It's also the fastest Defender I've driven! In fact it was the first Defender I sold years back and has only 102,500 original miles. The new parts with receipts over the last two years include clutch, transfer case, transmission, steering pump, brake booster, front rotors and pads, new battery and Apple Carplay. It can be in your driveway this week for $77,400  You can see it by click here.
OK if you want one of these call me at 518-788-4724 and I highly suggest you don't "dilly dally" (as my Mother says). They will go quickly is my feeling since Spring is here and who does not want a Defender that needs nothing.